Adventure on the High Seas Adventure Box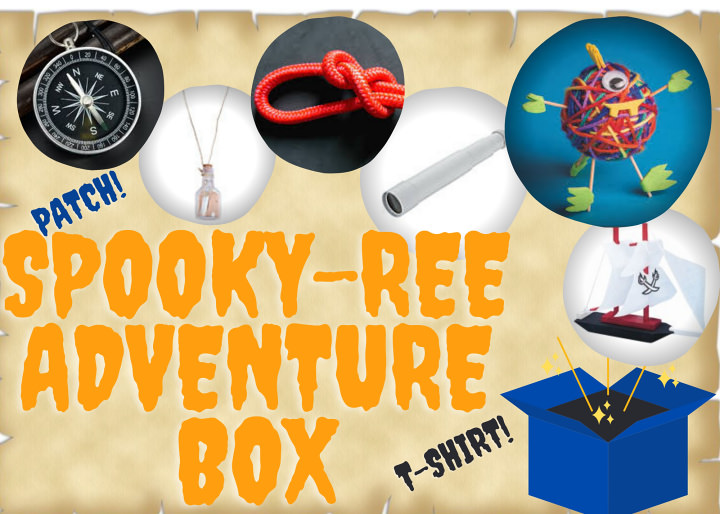 Can't join us for camp in person? Don't worry!
Our "Adventures on the High Seas" Adventure Boxes come complete with everything you'll need to get the Spooky-Ree experience at home, in addition to a day-long program to be presented electronically. Boxes will be shipped the week of October 5th.
The cost of the box is $35.00 and includes an official Spooky-Ree patch and T-shirt. Additional T-shirts may be purchased for a $12 fee ($14 for sizes 2XL and 3XL). Order in the form below.
Items included with the Adventure Box can be found below.
Pirate Bingo - supplies
Fire Building - instructions and supplies
Nautical Knots – instructions and supplies
Build a Pirate Cannon - instructions and supplies
Craft a Milk Carton Pirate Ship - instructions and supplies
Make Your Own Pirate Hat – instructions and supplies
Draw Your Own Pirate Map - instructions
Live/Online
Welcome to camp video
Opening flag ceremony
Goosechase scavenger hunt
Range safety briefing
Knot tying instructions video
Pirate bingo live
Fire building instructional video
Campfire songs and skits
Interfaith service
Closing ceremony